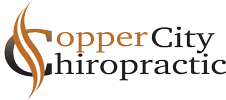 What our Patients Have to Say:
"Elite chiropractic care in my honest opinion."
~Ross D.
"I started going to Dr. Nick in January and ever since then my back pain has gotten tremendously better. My lower back and neck would hurt all day starting first thing in the morning when I woke up. Doing CrossFit puts a lot of strain on my back and neck but Nick helps me keep my back pain to a minimum and that allows me to do what I love in the gym. He does a great job of explaining to you the reasons for your back pain and tells you what he will do to help resolve the issues. The office has such a welcoming atmosphere that makes you want to come to your appointments. I do and would recommend Dr Nick to anyone who is experiencing back pain! I'm so happy I started going to him."
~Francesca F.
"For the last week I've had a super bad pain in my lower back. It was so bad I could barely bend over. Saw Dr. Nick Destito this morning and boom instantly gone!!! My back sounded like a kid playing with bubble wrap on Christmas morning. If you haven't checked out Copper City Chiropractic, do yourself a favor and check it out."
~Tyler N.
"I was referred to Dr. Nick from a mutual friend in regards to a local chiropractor. After sustaining a lower back injury, I contacted Dr. Nick. He was able to set me up with an initial consultation quickly and put me on a plan for the future to further help my recovery. After completing the plan, I can say that I have never felt better. After dealing with some lower back issues for a long time, Dr. Nick was able to assess and correct the problems. I continue to see Dr. Nick every week for regular maintenance. Dr. Nick has been a tremendous help with my recovery in my journey as a CrossFit trainer and CrossFit athlete. I have referred multiple athletes of mine who have found the same success that I have with Dr. Nick."
~Jeff W.
"Dr. Nick is a live saver! I've been seeing him for a few months now, and today I called in because I was in pain and even though I didn't have an appointment, he got me in. I hadn't been able to take a deep breath without pain for 3 days, and after 5 min with Dr. Nick, I can breathe again!

If you need a chiropractor, do yourself a favor and go to Copper City Chiropractic! Dr. Nick will put together a whole plan to heal your back issues, and get you back on track.

I am so glad I found Copper City Chiropractic, and Dr. Nick!"
~Toby W.
"Dr. Destito and staff were very accommodating, patient and attentive to my needs. Strongly recommend Copper City Chiropractic!"
~Andrew S.
"Compassion, Respect, Commitment, Education & Healing. This is what all of Dr. Nicks patients receive on a regular basis and what makes him a unique and exceptional chiropractor. I know no one else like him!

It would be easy to simply collect a fee, provide minimal service and send you on your way, but that's not who Dr. Nick is. He is excited about educating all his patients on current health topics and how to help ourselves naturally. From proper stretching and exercise to proper dietary habits, Dr. Nick at Copper City Chiropractic is the guy to see!"
~Jennifer N.