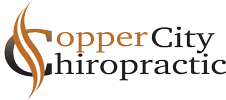 About Copper City Chiropractic
Our Philosophy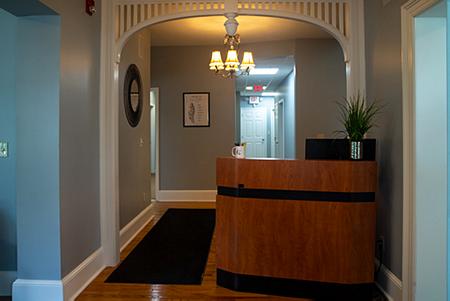 Copper City Chiropractic is a chiropractic family practice caring for all ages in Rome and the surrounding communities. Over the years, our patients have ranged in age from 1 day old to 102 years of age.
We've seen just about every single condition that you can imagine come through our doors. And we take joy in the fact that those people are better today after our care, having gotten results where other medical and chiropractic systems may have failed.
What Sets Us Apart
We want to get your spine as healthy as possible so that your life functions at its highest capacity and you can meet your goals in life. We do this through incorporating:
Chiropractic care
Nutritional therapy
Spinal exercises
We get excited when we see grandparents carrying their grand-kids again, kids returning to sports after an injury, or someone walking without the cane they no longer need.
As we educate patients in the process of caring for them, we hope to not only get you healthy, but help you move toward maintaining a healthier lifestyle. Our culture teaches that medicine will fix you, but we like to teach patients to take responsibility for making choices and changes in their lives which move them toward health and away from sickness. And we are here to help in that process.
Meet Dr. Destito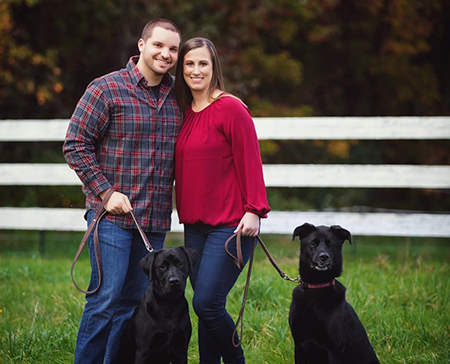 Witness to a Chiropractic Miracle
At a very young age Dr. Nick was introduced to chiropractic. At age 5, Dr. Nick's brother Ross, developed migraine headaches that quickly became debilitating. So debilitating that he could not make it through a soccer game, or concentrate in school. Several attempts were made via the medication route to try and remedy the issue, with no success.
Dr. Nick's parents soon searched for other approaches to help Ross. His mother was introduced to a local chiropractor that explained the principles of chiropractic and how chiropractic could help Ross. Extremely skeptical she started herself and Ross under care. After a few months of specific adjustments, Ross's migraines slowly disappeared! Shortly after seeing this happen the whole family was under chiropractic care, and Dr. Nick had found his calling in life.
"I grew up thinking that when you were sick, you got your neck cracked, and went to school. I had no idea what medication was or why people took it. The idea of putting faith in a pill to magically cure all my problems seemed very foreign to me."
Beyond the Office
After finding his calling, Dr. Nick went on to Keuka College where he did an accelerated program. He completed a Bachelor's Degree in Professional Science in 3 years, before going to New York Chiropractic College where he graduated a Doctor of Chiropractic in 2014.
Soon after graduation he moved to Pennsylvania where he practiced until 2017, when he moved back to Rome and opened Copper City Chiropractic, where he specializes in postural correction, headaches, sports injuries, and extremity adjusting.
When not in the office he loves spending time with his wife Jenna, and two pups: Cooper and Tito. He also enjoys the outdoors very much whether it be snowmobiling, hiking, at the lake or camping.